Why choose us?
Great Customer Service
Who doesn't love great customer service right?! From advice to guidance on equipment, we're here to help.
Same Day Shipping or Collect
We guarantee same day shipping or pick-up on all orders placed Monday to Friday.
Family Run Business
We're a small, family owned business working to invest in our local community and our beautiful country.
Aussie Made Where Possible
It's hard to find but we persist. Where possible our buying dollar goes to Aussie businesses everytime.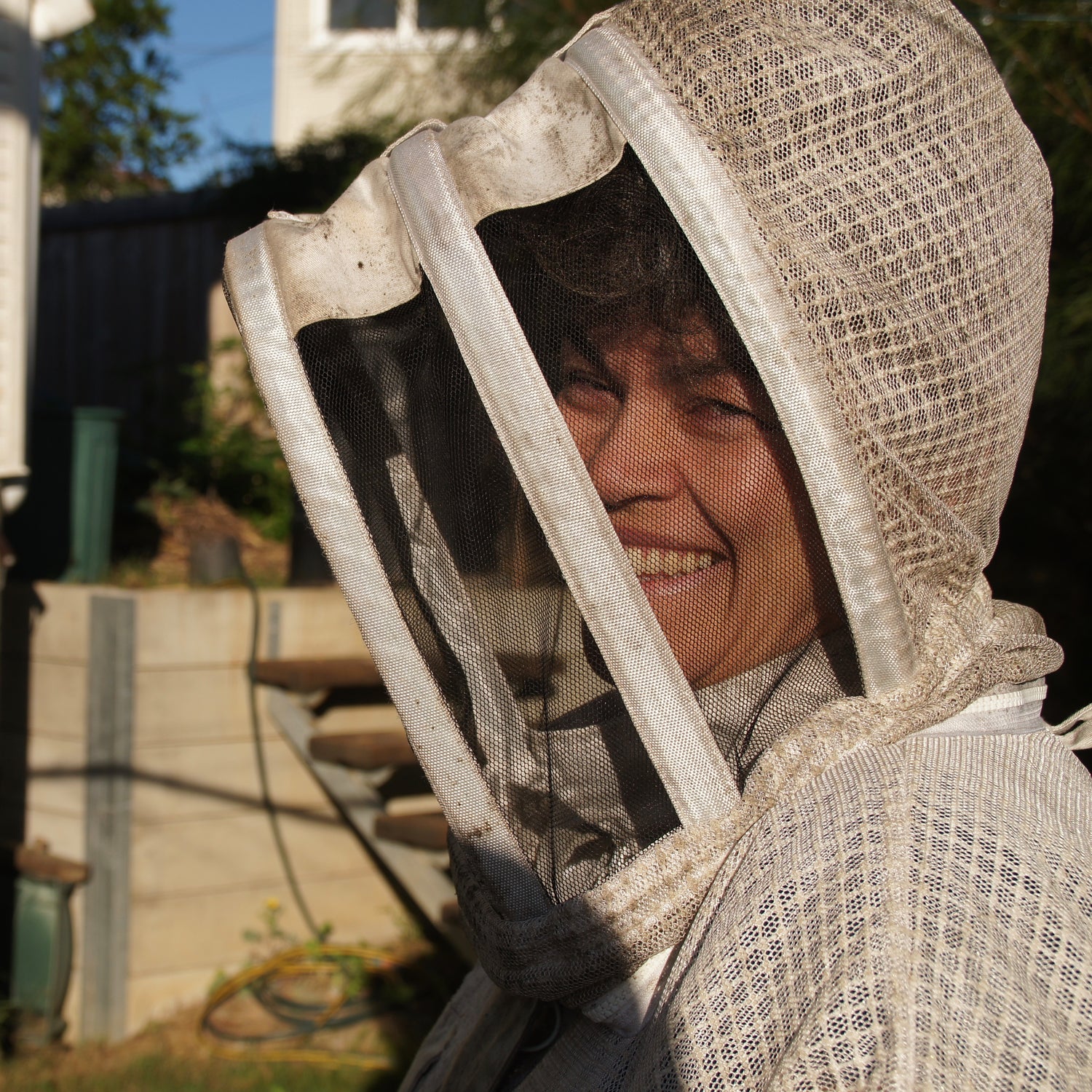 Meet the Beekeeper
Hello. My name is Kellie and I'm the owner of The Thriving Hive. I'm an urban beekeeper and apart from Bees, I'm passionate about great service, sharing beekeeping knowledge and practice and running a business that supports Australian beekeepers.
I hope you enjoy buying from us.
Learn a little more about us
Nuplas Nucleus Hive
Regular price

Sale price

$20.00
Introducing the amazing Australian-made, high-quality 5-frame Plastic NUC Box with lid from Nuplas Apiarist Supplies.
This great new Plastic NUC Box takes full-depth frames. With the lid and base interlocking, it can be stacked when empty as well as in use.

Durable, stackable and providing better insulation than corflute boxes, these boxes give you back time for more important beekeeping tasks.
A solid one-piece box unit with plenty of ventilation
Interlocking base and lid for stacking - empty or in use
Coloured white with UV protection additives
Lugs on the underside of the lid to lock it into place
Easy to clean for multiple uses
4 different coloured disc doors with a stainless-steel bolt and wing nut for securing
Order yours now for a special introductory price of $27.50. Volume discount available for bulk purchases.