Varroa Alcohol Wash Test Kit
Regular price

$12.00

Sale price

$12.00
This Varroa Mite Alcohol Wash test kit is the product of choice for NSW DPI when testing bee hives for Varroa Mite.
The unit is used by filling the vessel with alcohol or methylated spirits to the bottom of the basket (when in the container). The sample of nurse bees are then shaken into the basket till half the basket is filled. The lid is screwed into place and the jar shaken vigorously to ensure the bees are euthanised quickly. The jar is then turned on its yellow lid and sits for 4 minutes to allow the alcohol/methylated spirits to dislodge any mites from the bees.
Again, one minute of vigorous shaking will then ensure all dislodged materials are suspended in the fluid. The basket can be removed and shaken to ensure all materials end up in the liquid.
Inspection of the liquid can then occur to identify Varroa Mite. You are looking for a smooth edged, oval, reddish brown item approximately 1-2mm big that sinks quickly to the bottom of the liquid. If the liquid is gently swirled which is advised, the mite will appear heavier than other particulates in the fluid such as pollen grains, stingers, dirt and propolis.
On closer inspection with a magnifying glass, the oval shape will show small legs. Any suspected mites detected should be placed in a sealable jar with alcohol or methylated spirits (pouring test fluid into jar would suffice) and delivered to your local authority responsible for testing such matter for confirmation.
This product can be used to do a varroa alcohol wash for up to three bee colony samples if they are located in one apiary.
Native Australian bees are not affected by varroa mites and as such did not need to be tested.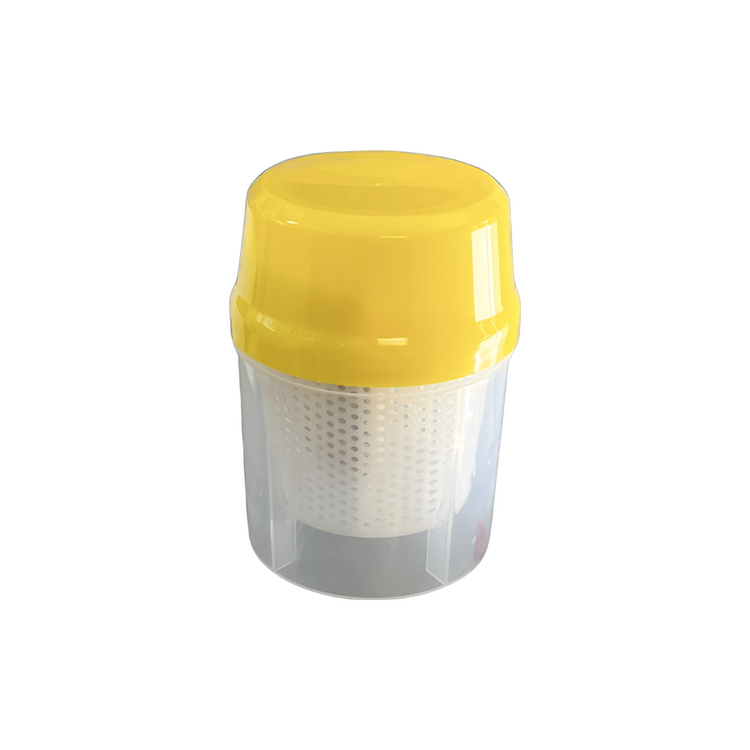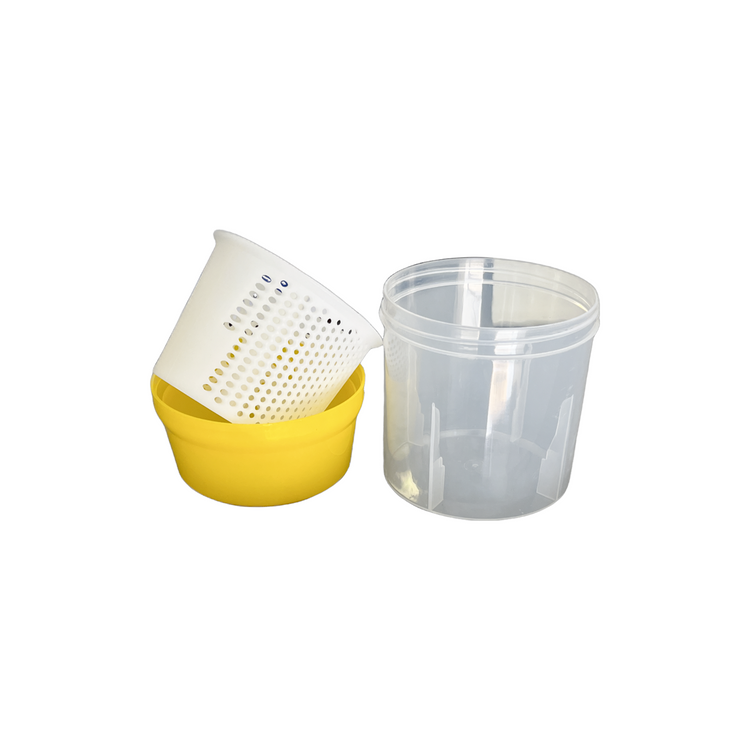 Great service
T instructions.his is the recommended product to deal with the varroa threat- hence my purchase. I haven't used the product but its recommendation speaks for itself. That aside - the service I received from this online shop was fantastic. The product arrived - alas with no lid - but there was enclosed a document with a mobile phone number and instructions for the use of the product - far more easily understood than the enclosed! An SMS to the mobile number enclosed and a new parcel arrived promptly - with a nice message ,too!
Varroa Alcohol Wash Test Kit
Good quality product, easy to use. Fast Shipping.
Review of test kit
Good quality, right price, responsive delivery. Thanks