Bee hives for sale
Regular price

Sale price

$169.00
Commonly known as a nucleus hive, bee nuc, baby bee hive, bee colony or a bee package, the live bee colony purchased is a colony of bees and a queen that is under 3 months old (unless it's later in the season).
A Nucleus Hive is a founding colony of bees. Our nucleus hives are four or five frames and whilst nature determines the exact combination of the frames, we aim to ensure the hive has generally 2-4 frames of brood and 1-2 frames of honey/nectar/pollen bread.

All hives are established with a young queen (<3mths old) to limit the swarming instinct but also ensure she is a productive layer. Queens within each nucleus are sourced from a breeder that is known for rearing calm, hygienic progeny.

All nucleus hives are guaranteed disease free at delivery.

All colonies come in a Nuplas corflute nucleus box and include the delivery of the hive (within 25km of Bulimba, Qld and scheduled for early evening/morning with the customer). Pick up is also welcome if you live outside this radius. We CANNOT ship a nucleus hive.

Installed hives include the delivery of the colony and two x 1hr mentoring sessions in your apiary of choice to install the colony and learn how to do a standard inspection.

If you have purchased a Flow Hive and are looking for a bee package to start your hive, this is the ideal place to start.
Nucleus packages will be available from 1 September 2023 onwards.

Image: Our goal is always to ensure you take delivery of a strong, productive hive with a body of worker bees that can quickly establish the nucleus hive in the new location.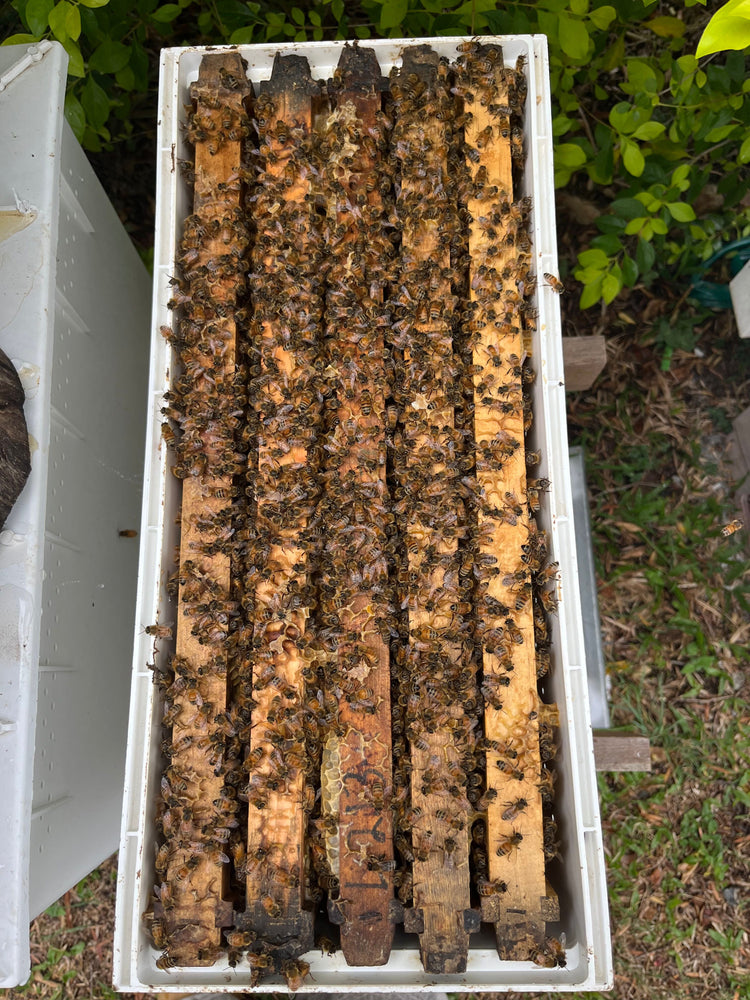 Happy bees
Great strong nucleus of bees that settled into our hive quickly. Kel was very approachable and knowledgeable and was very happy to answer all our questions. Great product and service!